Welcome to Summit Physical Therapy in Catoosa, OK
We realize you have a choice when it comes to selecting your physical therapy provider, and we look forward to providing you with exceptional care and a remarkable experience!
Our mission is to serve our patients, and we are committed to treating you promptly with integrity, honesty and compassion. Our reputation for best-in-class patient care and unparalleled customer service, combined with our local and regional density, makes us the provider of choice for patients and referral sources in the markets we serve. In addition to in-clinic treatment, we offer telehealth physical therapy services as an option should you choose to receive your care through video interaction/conferencing with a licensed therapist, all from the comfort of your home.
We are part of the Upstream Rehabilitation family of clinical care, a network of industry-leading brands providing world-class physical and occupational therapy services across the US.
Effectiveness of Care
We are consistently better than the national average.
Our philosophy of care is dedicated to consistently providing our patients with the best care and service humanly possible. Our purpose is centered on our patients, not ourselves, ensuring we always do what is in their best interest.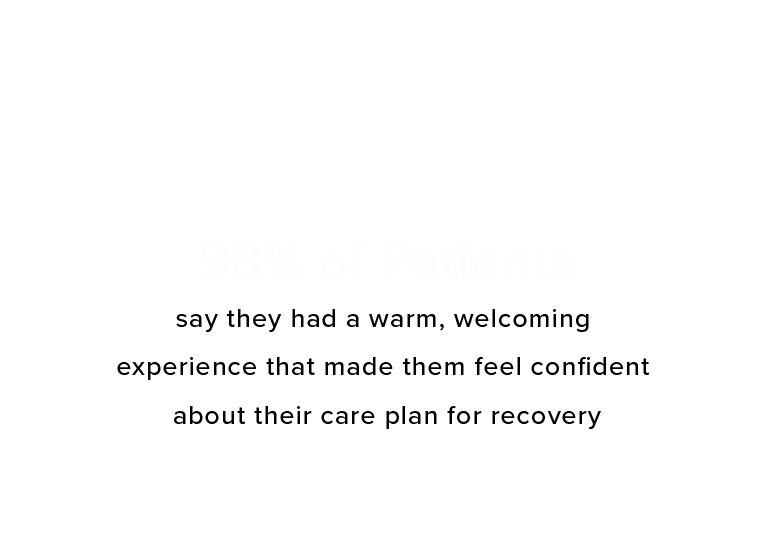 Excellent physical therapy services provided with the best trained and knowledgeable experts in their respected field of practice. Our son received physical therapy services from Summit after he suffered an ACL/MCL grade 1 strain. Through the vision and vigorous rehab training he received over the course of 8 weeks from the staff, he was ready to return to the sport he loved playing…soccer. He was stronger and faster upon returning to the game but more importantly he understands the importance of properly training and strengthening his muscle groups to perform at optimal levels because of the education from Summit. We highly recommend Summit Physical Therapy and are sure to share our incredible experiences with others.
Catoosa, OK Summit Physical Therapy Patient
Directions
For superior physical therapy services, turn to the trusted team at Summit Physical Therapy in Catoosa, Oklahoma. Located in the heart of Catoosa, this location is less than two miles from Interstate 44, making it an easy drive from nearby communities like Fair Oaks, Gregory and Inola.
You'll find this facility on North Cherokee Street, off Route 66 across the street from Cherokee Elementary School. Catoosa is just ten miles northeast of Tulsa, OK and features a rich history rooted in the "old west" and the Cherokee nation.