Welcome to Summit Physical Therapy in Owasso, OK
We realize you have a choice when it comes to selecting your physical therapy provider, and we look forward to providing you with exceptional care and a remarkable experience!
Our mission is to serve our patients, and we are committed to treating you promptly with integrity, honesty and compassion. Our reputation for best-in-class patient care and unparalleled customer service, combined with our local and regional density, makes us the provider of choice for patients and referral sources in the markets we serve. In addition to in-clinic treatment, we offer telehealth physical therapy services as an option should you choose to receive your care through video interaction/conferencing with a licensed therapist, all from the comfort of your home.
We are part of the Upstream Rehabilitation family of clinical care, a network of industry-leading brands providing world-class physical and occupational therapy services across the US.
Effectiveness of Care
We are consistently better than the national average.
Our philosophy of care is dedicated to consistently providing our patients with the best care and service humanly possible. Our purpose is centered on our patients, not ourselves, ensuring we always do what is in their best interest.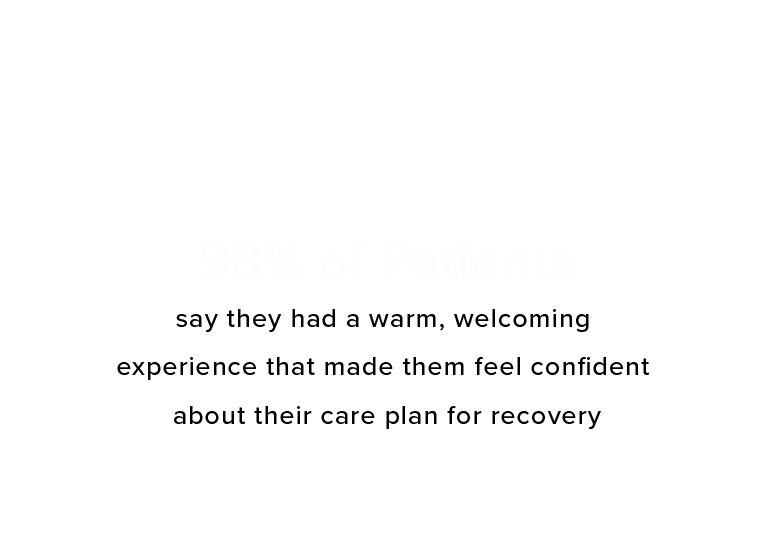 The Summit Physical Therapy staff has the most heart-warming physical therapists, actually they are all AWESOME! Thank you all for caring and loving what you do. Even the ladies at the front desk are simply AMAZING, beautiful personalities. Your care and concern doesn't go unrecognized!
Owasso, OK Summit Physical Therapy Patient
Directions
Summit is located just off Route 169, not far from Tulsa, and is easily accessible from Interstate 44 and Interstate 244. Take I-44 or I-244 to Route 169 and travel north toward Owasso. You may see signs for the Tulsa International Airport, but stay on Route 169 until you get to Owasso.
At E 86th Street N, exit Route 169 to the N Owasso Expressway, which runs parallel to Route 169. You will see Drayer Physical Therapy on your right just past Buffalo Wild Wings. It shares a building with a couple of restaurants and a jewelry store.
What's Nearby
There are several large stores in the area around DPTI, including Best Buy, Home Depot and Aldi's. There are also many franchise restaurants like Cracker Barrel, Logan's Roadhouse and Jimmy John's. The neighborhood includes two pharmacies: Walgreens and CVS.
Drayer in Owasso is across the highway from Smith Farm shopping plaza with a Target store. Across from Smith Farm is another plaza anchored by Walmart Supercenter and Lowe's.